Mosquito repellent plants at home!
Posted on : 09 Dec, 2014 02:07PM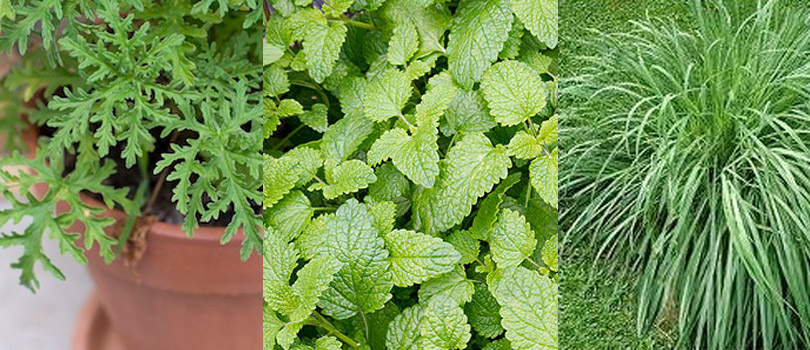 Fresh herbs sprinkled over warm soup or just-picked mint in your tea can easily win your heart with their great flavour and aroma. The same herbs, if grown indoor or outdoors could act as excellent mosquito repellents.
Mosquitoes even after being a small insect, has proved to be lethal in the past months. Diseases like dengue and malaria are common troubles of every city and town during rains. Using mosquito repellents to keep away dangerous epidemics is wise, what if you could use some natural repellents instead.
Growing mosquito repellent plants, that can create natural barrier for mosquitoes to enter your house is a need of every household now. Most of these plants/herbs are aromatic with strong smell that can repel mosquitoes, and it blooms too, so you can use them to decorate your garden! Here are few of such natural mosquito repellents:
Marigolds: Marigolds are a very common flowering plant seen in most of the gardens. The slightly pungent smell of marigolds can repel mosquitoes effectively.

Citronella :Citronella is kind of grass that gives a distinctive citrus smell of lemon.

Tulsi/ Basil: It is basically a herb and has very strong aroma that can drive away mosquitoes.

Horsemint: This plant gives off an incense like odor that can keep mosquitoes at bay.

Catnip: It is a herb that has a chemical named DEET in higher concentration than any coils or sprays and can grow easily in your garden

Lemon Balm: It is a mint plant with distinct lemony smell. Being aromatic, it can act as a mosquito repellent and a room freshener too!

Lavender: Even after being known for its pleasing scent, strong aroma of lavender can keep away mosquitoes at home.

Rosemary: An anti-bacterial herb with numerous health benefits, can be grown at home to be used in cooking as well as to repel mosquitoes and pests.

Clove: Very strong smell of cloves are too harsh for mosquitoes, so its a wonderful spice to be used to keep them away.

 
Grow these plants to give your family a natural protection from mosquitoes and diseases!